GMC SIERRA – THE IDEAL PICKUP FOR TRAILERING IN OKLAHOMA
More than half of our GMC Sierra customers use their trucks to primarily tow equipment for outdoor adventures. With the best-in-class available V8 horsepower and torque, it's easy to see why Oklahomans choose the Sierra as their preferred truck for towing and trailering. But, it's not just power that help make the GMC Sierra the ideal pickup for towing and trailering. GMC's team of engineers have equipped the truck with industry-leading, innovative trailering technology. For example, the new 2021 GMC Sierra offers Jack-Knife Alert, Trailer Length Indicator and enhanced Rear Trailer View, among many other innovative trailering technologies [learn more here]; all in an effort to help Oklahomans tow like a pro.
Whether your trip involves towing a boat, an RV or any other off-road toy, there's no question that the GMC Sierra is the right truck for any Oklahoma outdoor adventure. The only question left is; where to go?
Below are 7 incredible outdoor destinations, in Oklahoma, ideal for you, your family, and your GMC Sierra to explore.
7 OKLAHOMA OUTDOOR DESTINATIONS FOR YOU AND YOUR GMC SIERRA
1. GREENLEAF STATE PARK – BRAGGS, OK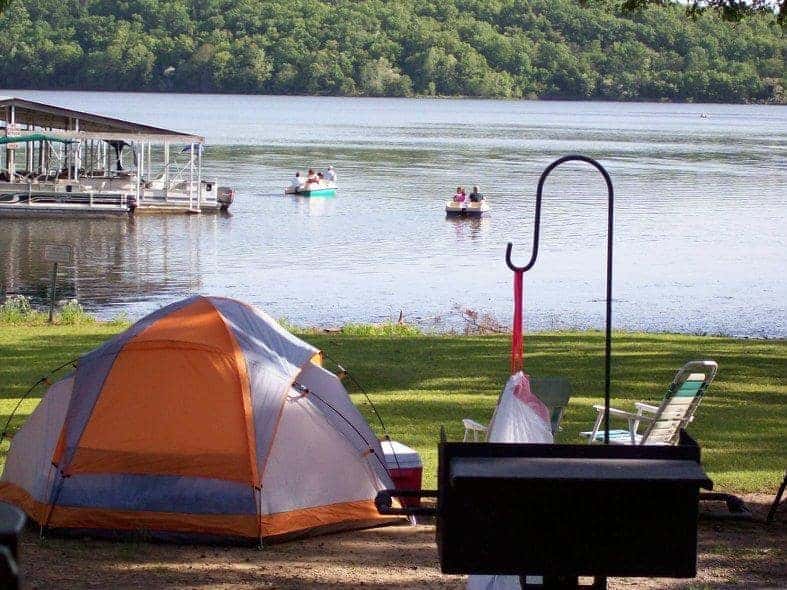 PHOTO CREDIT: TRAVEL OKLAHOMA
Located near Braggs, Oklahoma, Greenleaf State Park lies between the Arkansas River and Lake Tenkiller. The park includes: hiking trails, an 18-hole miniature golf course, basketball courts, and a kids' pond; among many other great attractions. The park also features ample amounts of RV campsites, as well as tent campsites. So, if you're trailering a camper behind your GMC Sierra, you shouldn't find any trouble finding a nice, tranquil camping spot.
2. BEAVERS BEND STATE PARK – BROKEN BOW, OK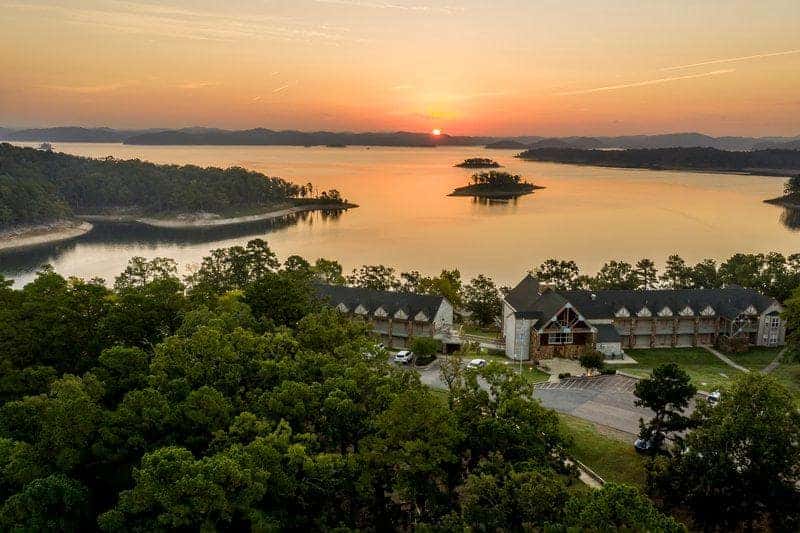 PHOTO CREDIT: TRAVEL OKLAHOMA
In the very southeastern tip of Oklahoma, you'll find Beavers Bend State Park. The park sits on the edge of the Ouachita Mountains. Have a boat to tow, and an angler's itch? Situated near both the Lower Mountain Fork River and the pristine Broken Bow Lake, Beavers Bend State Park is a fisher's paradise. The Lower Mountain Fork River offers year-round trout fishing. You're GMC Sierra won't give you any problems towing your boat through the 3,482-acre park and along its many winding roads.
3. LAKE EUFAULA STATE PARK – CHECOTAH, OK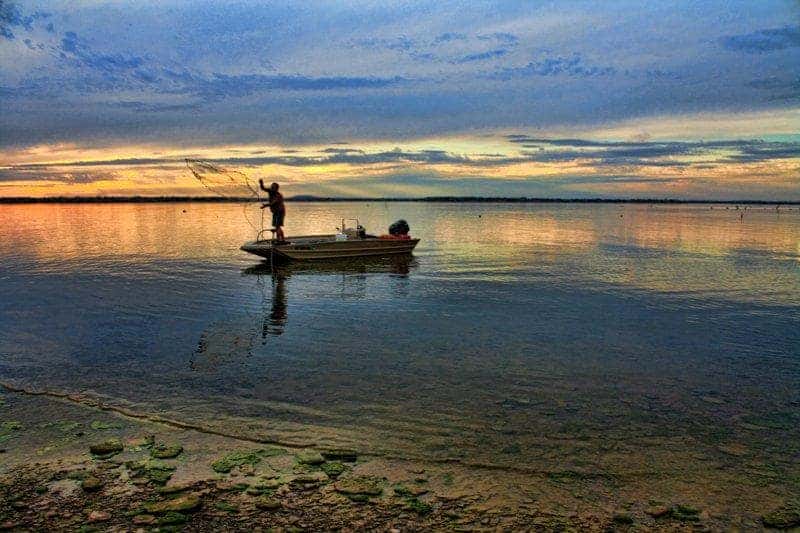 PHOTO CREDIT: TRAVEL OKLAHOMA
If you're looking for a place to have some fun in the water, you won't be disappointed at Lake Eufaula and Lake Eufaula State Park. Water sports are popular activities here. If you don't have your own kayak, canoe, ski boat, paddle boat, or pontoon boat to haul up in your GMC Sierra, there are multiple marinas and rentals available. ATV riding trails, a beautiful 18-hole golf courses, and miles of hiking and biking trails can also be found around the lake – Oklahoma's largest lake.
4. BLACK MESA STATE PARK – KENTON, OK
PHOTO CREDIT: TRAVEL OKLAHOMA
From the very most southeastern tip of the Sooner State, we now take you to the northwestern tip. Black Mesa State Park is located on Oklahoma's panhandle and is the highest point in the state of Oklahoma, at 4,973 feet above sea level. Layers of black lava rock, covering the park, have formed many unique and awe-inspiring rock formations to explore. With its strong, elevated stance and remarkable power your GMC Sierra should be able to guide you through this rugged terrain without breaking a sweat.
5. ROMAN NOSE STATE PARK – WATONGA, OK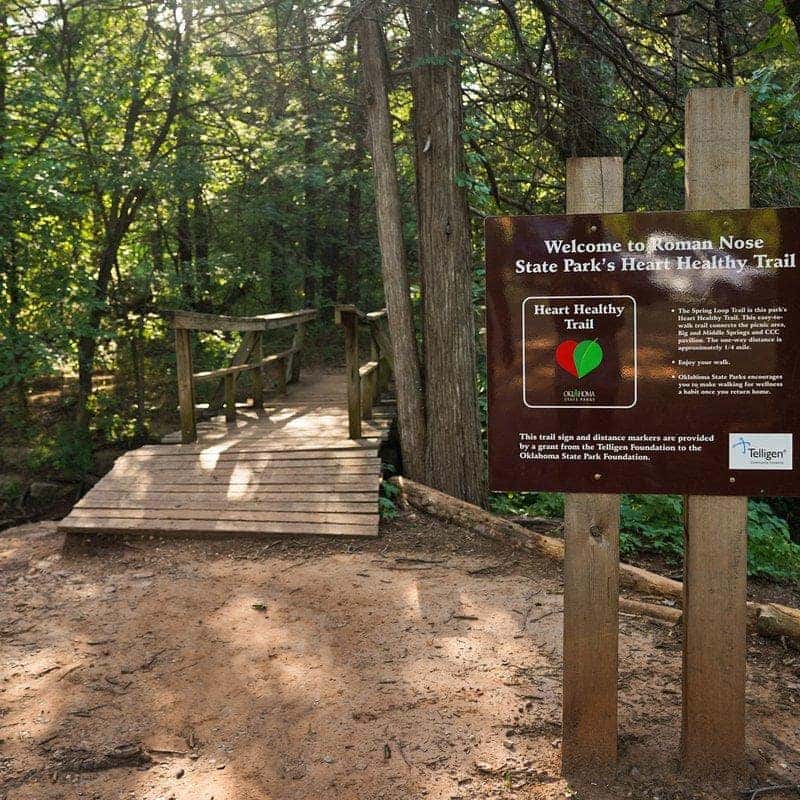 PHOTO CREDIT: TRAVEL OKLAHOMA
Located 180 miles to the west of Ferguson Buick GMC and approximately 75 miles northwest of Oklahoma City, you'll find Roman Nose State Park. If you're a golfer, pack up your golfing gear in your Sierra and make the drive to Roman Nose. This park is famous for its beautiful 18-hole golf course with well-kept greens and amazing canyon and lake views. The park also offers a swimming pool, hiking and biking trails, campgrounds, and fishing at both near-by lakes; Lake Boecher and Watonga Lake.
6. BOILING SPRINGS STATE PARK – WOODWARD, OK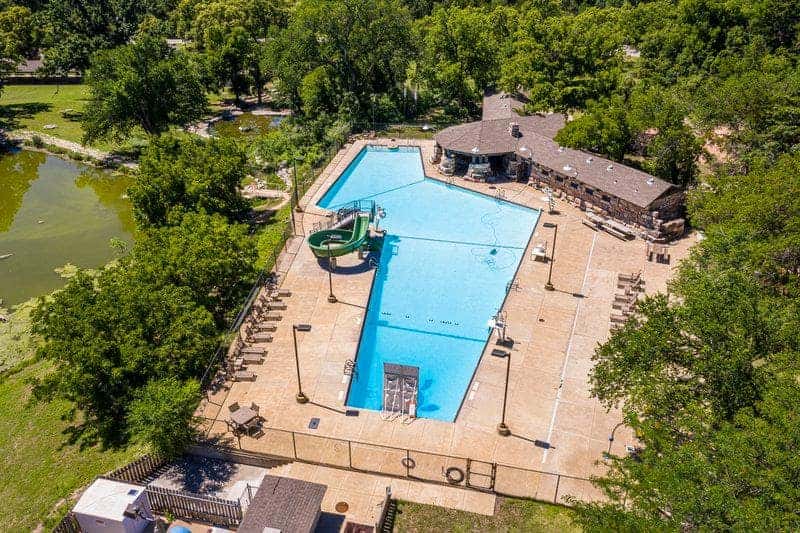 PHOTO CREDIT: TRAVEL OKLAHOMA
Just a short drive northwest of Roman Nose, you'll find Boiling Springs State Park. Boiling Springs State Park is perfect for a family-friendly get-away. The park offers a little bit of adventure for everybody. The park offers nature watching, fishing, hiking, camping, golfing, and has an exceptional swimming pool. With a water slide and rock wall, your kids are sure to have a blast. The park draws its name from its natural "boiling" spring that still flows, today. We encourage you to pack up the kids, in your GMC Sierra, and mark Boiling Springs State Park off your list.
7. WINDING STAIR CAMPGROUND – HODGEN, OK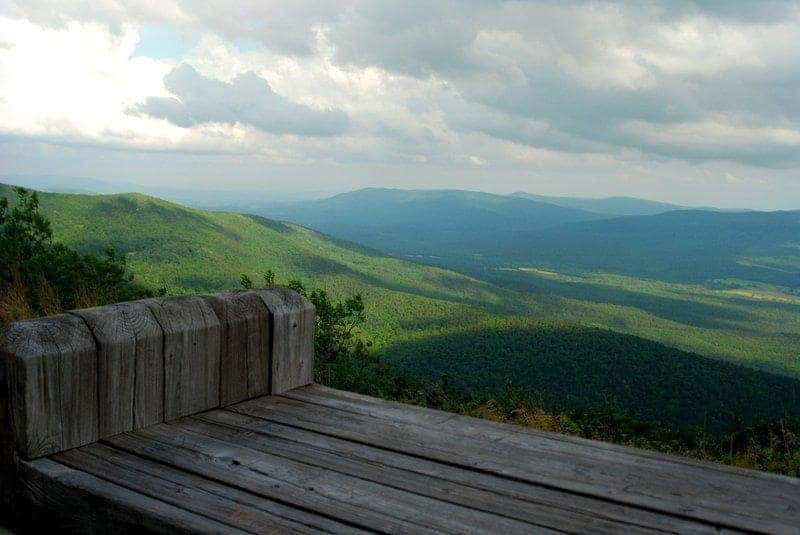 PHOTO CREDIT: TRAVEL OKLAHOMA
Dropping back down into the Ouachita Mountains, our list now takes us to Winding Stair Campground. If you're looking for a more peaceful get-away; away from the hussle and bussle, Winding Stair Campground is for you. You'll likely find the drive to the campground, in your GMC Sierra, to be rememberable. The campground is accessed by the Talimena Scenic Byway that cuts through the Ouachita National Forest. Visitors can enjoy many scenic hiking trails. Emerald Vista provides one of the most breath-taking views in all of Oklahoma.